First Trimester Pregnancy To Do List: Did you just find out you are pregnant and are worried about all the things that need to be done? Well, first take a deep breath and congratulations! Second, as a mom of four, I've done this a few times. In this list, you'll find all the things you need to do during your first trimester, including what to do when you find out you're pregnant!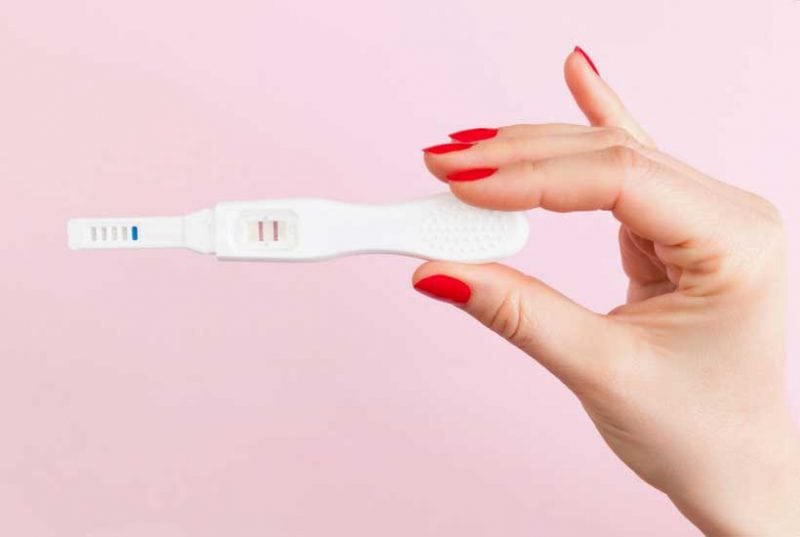 *this post contains affiliate links at no additional cost to you see my disclosure here
FIRST TRIMESTER PREGNANCY TO DO LIST
I still remember the first time I found out I was pregnant, and seeing those two positive lines on the pregnancy test. It was completely surreal; so of course, I immediately told my husband, and chugged a glass of water so I could retake one in a half an hour 🙂 And then we took our two great danes for a walk around the neighborhood, buoyed by the possibility of a baby in our lives! The next day, the research bug set in and I had to know everything there was to know about being pregnant! I wanted all the checklists, to do lists, things to avoid, and things to remember!
Related: Natural Remedies for Morning Sickness that ACTUALLY work
#1 PRENATAL VITAMINS:
The most important thing (after making sure you are pregnant) is to start taking prenatal vitamins. Taking a prenatal vitamin reduces your baby's chances of birth defects like spina bifida and getting enough folic acid is particularly important in the first trimester.
To be honest with you, I've been on a prenatal vitamin for the past 9 years (my oldest is 7 1/2)! I'd taken them on and off for years before I was married because they were great for my hair! (Yeah, the things you are concerned about before you are a mother!)
But when we started thinking about starting a family, I began taking prenatal vitamins daily as part of my nightly routine. I've taken quite a few brands. If you like gummy chewy vitamins (INSERT LINK TO SMARTYPANTS), then these are great gummy prenatal (they taste amazing!) but cost a bit more. I usually take these because they are a fantastic budget-friendly alternative.
#2 SCHEDULE AN APPOINTMENT WITH YOUR OB/GYN
After you have made sure you are really pregnant (take a few pregnancy tests to be safe); call your OB/ GYN and ask to schedule a prenatal visit. My midwife always had us come in at 8 weeks; but, now with my current OB/GYN they want you to come in beforehand to get a blood test and an early dating ultrasound. Contact your health professional and see what schedule they recommend.

#3 START YOUR REGISTRY
If thinking about things other than your non-stop morning sickness and exhaustion will make you feel better–start planning your nursery and start your registry! This is the first place I recommend registering. It has the best benefits, discounts, and easy delivery and returns. I even registered there for my second, third, and fourth children (but didn't publicly share it). The 15% completion discount on brands that never offer coupons are huge savings! It's no commitment and easy to change down the line! Plus, you get a FREE WELCOME BOX when you sign up which is great for trying out different products! (Want to see what's in the welcome box–CLICK HERE)
CLICK HERE TO GET STARTED ON YOUR AMAZON REGISTRY NOW –>>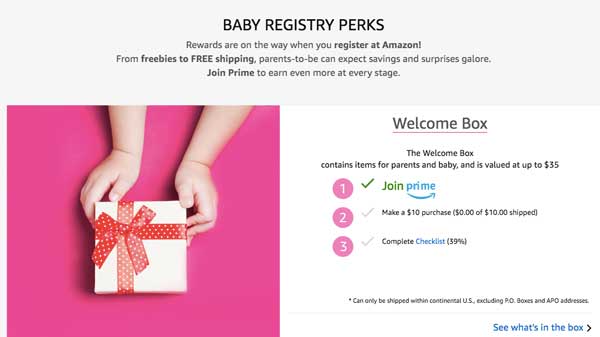 #4 WRITE DOWN THE DATE OF YOUR LAST PERIOD
You will be asked for this date multiple times in the next coming weeks and months, so make sure you have the facts right! Your healthcare provider will take the date of your last menstrual cycle and calculate your expected due date. I find that entering it in my iPhone helps a lot!
#5 DOWNLOAD A BABY TRACKING APP
Now comes the fun part–tracking your baby's development. Babycenter's app is pretty darn great for sharing insights into the development that is occurring each week with your baby as well as delivering information on how big your baby is most likely measuring, and shares it in fun "fruit-like" size analogies. I'll never forget when I told my husband that our baby was now the size of a kumquat! "Well, how big is that?" he smartly asked. And I told him I had no idea and would have to look in the app again 🙂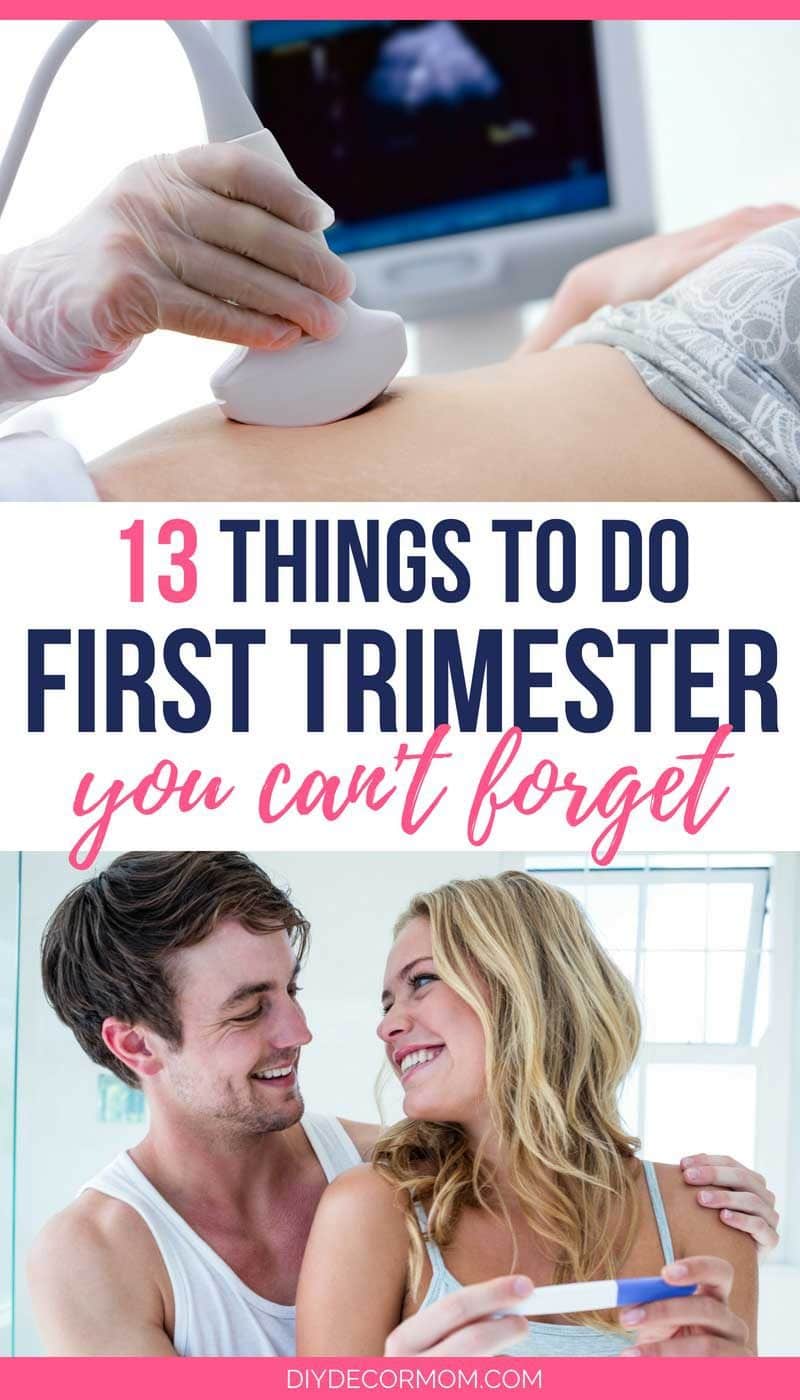 #6 ADJUST TO A HEALTHIER LIFESTYLE FOR YOUR PREGNANCY
It shouldn't be news to you but you need to stop drinking, smoking, and doing any other activities that might harm your baby.
Secondly, start thinking about adding in healthier activities that will help your baby develop–start filling your diet with healthy fats, vegetables, and proteins. Consider taking a light nightly walk with your husband. I found that getting out of the house during the first trimester was hard but always rewarding! Plus, it's always fun to start talking about what you want to be like as parents, what names you are considering, and seeing other babies and kids in a new light! I loved doing this prenatal workout even in the first trimester as it was the only thing that I could stomach!
Monitor your water intake and make sure you are drinking enough each day. This water bottle has been a game changer for me, since buying it five years ago, I've become addicted to it. Well, not exactly! But it's the one constant that always keeps me accountable to drinking enough–I shoot for drinking three of these a day and then I know I've had plenty!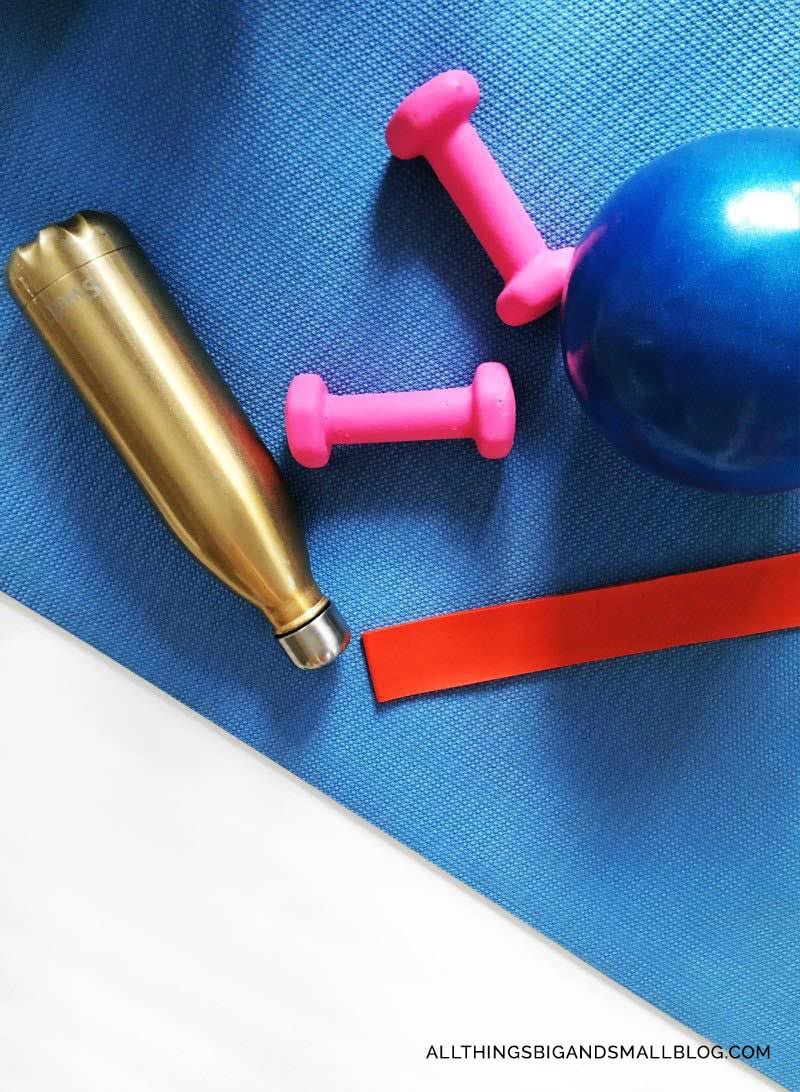 #7 REST UP
I know I just told you to start exercising; but, rest and exercise are not mutually exclusive. The first trimester always hits me like a wall of bricks. I am running 6 miles regularly one day and then morning sickness and exhaustion kick in and I am out! Give your body the rest it needs. I always found my exhaustion was the worst during the first trimester and lightened up around 14 weeks. This helped me sleep more comfortably and longer (no waking up to puke!) Taking this also helped me with my energy levels and my nausea (but obviously consult your medical professional before you take my advice!)
#8 START READING PREGNANCY & PARENTING BOOKS
It's never too early to start getting more informed! I found myself devouring books on the topic once I became pregnant, so I would be informed when it came to all the doctor's appointments. You also want to start thinking about prenatal testing and reading up about what tests your doctor offers, what you want to take, and what actions you are willing/ unwilling to consider. We opted not to do any genetic testing with any of our children but it is a very personal decision. You can't go wrong with this classic although I did find it a bit dated (even though it has been updated fairly recently.)

#8 BUMPIES TIME
Take a picture of that flat belly because I promise you, it's going to look mighty different in nine months! LOL! Try to pick a place in your house against a light colored wall that you'll be able to take photos from the same spot every week, month, or trimester (whatever you decide.) Keeping the location the same will help you appreciate all the progress you make through your pregnancy. It is one thing I didn't do well enough and wish I did more!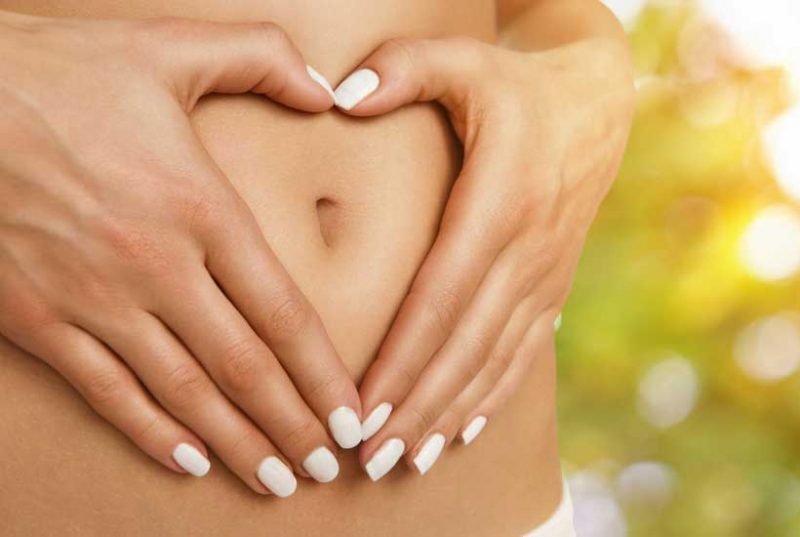 #9 UNDERGARMENTS
I've never loved my boobs more than when I am pregnant! You think I am joking, but I'm not! Your boobs will increase in size during the course of your pregnancy so consider buying some new bras as your old ones become less comfortable.
Also, save yourself heartache and buy this. I swear you will LOVE IT! It will allow you to wear your favorite outfits longer than any other method. And yes, I tried the hair tie method and it isn't nearly as comfortable or as long-lasting. If you want to save some money, I haven't personally worn it but this gets good reviews too! With this, you'll be able to wear many of your pants, shorts, and skirts well into your pregnancy and save you hundreds of dollars on new clothes!
#10 CALL YOUR INSURANCE COMPANY
Before you actually go to your doctor, give your insurance company a heads up and let them know you are pregnant. It's also responsible to double check that your chosen health care provider is under your insurance company's coverage. Learn more about your insurance company's maternity coverage and see what you will end up paying for prenatal care, labor, and delivery. I am sorry to say it might come as sticker shock, so make sure you are ready for it financially and discuss ways to pay for it through health savings accounts, flexible spending accounts, and savings.
#11 SAVOR THE TIME & GIVE YOURSELF SOME GRACE
Never again will your life be the same. Savor the excitement, the unknown, and the change that is happening! If you like dreaming about names for your little bundle–do that! If that stresses you out–wait! I'd always had a list of names I wanted to call my children since I was 11 (yep, I wanted to be a stay-at-home mom of six back then) so I've had my names picked out far in advance.
But you might be surprised by talking to your significant other about name aversions and likes! One of my favorite names was promptly vetoed by my husband! Sorry, there will be no baby Constance in our household 🙁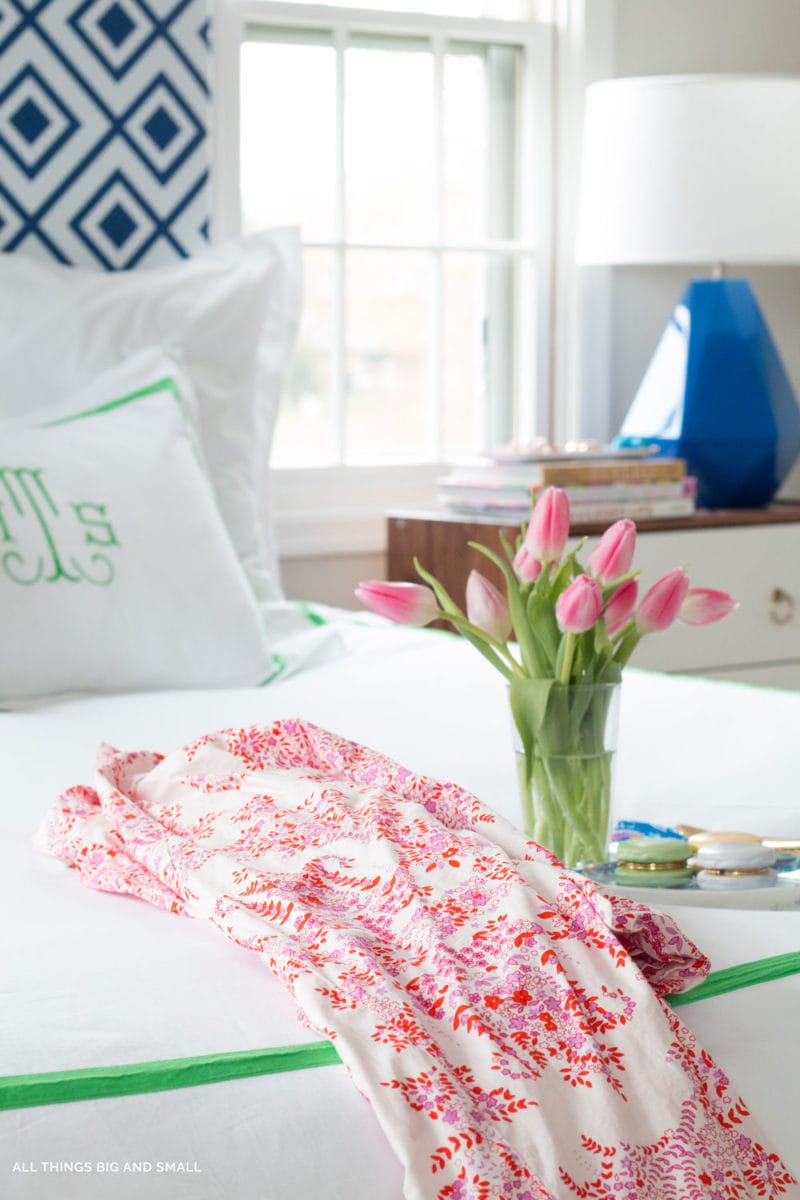 Secondly, give yourself a pass. For me, the first and third trimesters were always the hardest. The first trimester won't last forever even if it seems like it will! Your energy will come back, and you'll be able to eat again and keep it in your tummy! Promise!
Make sure you don't miss any of these posts: