How to Get a Free Breast Pump Through Insurance: How to choose a breast pump, the easiest way to get it covered by insurance, and tips for breastfeeding success from a mom of four who exclusively breastfed until 15 months for each child.
HOW TO GET A FREE BREAST PUMP
Why You Need a Quality Breast Pump: Learning From My Mistakes
With my first baby, Bowe, I made the naive misstep of buying an inexpensive breast pump. I was overwhelmed by the process of trying to get my breast pump covered by insurance and didn't want to fork over hundreds of dollars. So I tried the budget-friendly version for under $100.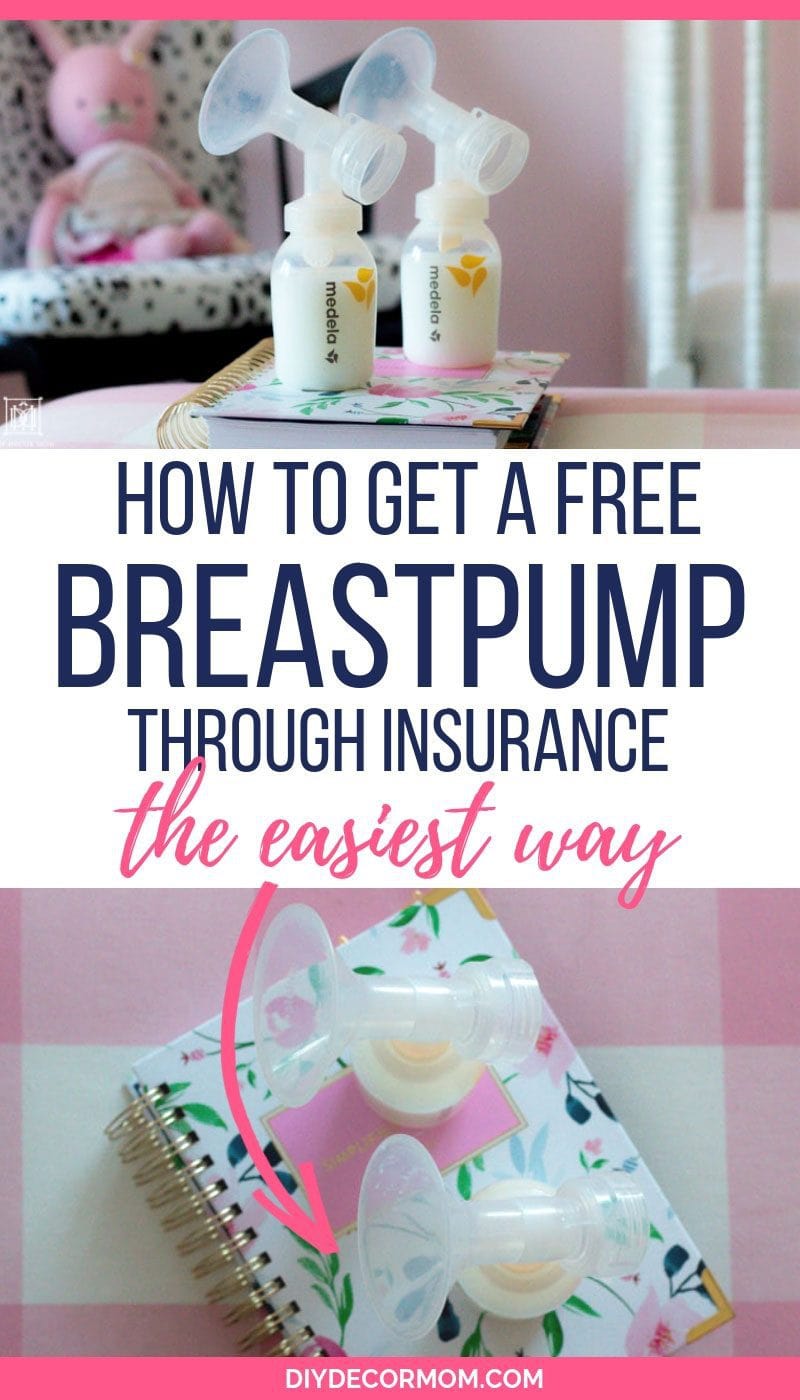 During the first several months, I spent so much time pumping, only to collect a few ounces. Disappointed by my lack of pumping success, I stressed out about my milk production. I blamed myself for not producing enough milk (when that wasn't the case at all) in fact, I am an overproducer. I made lactation cookies, only to exacerbate my overproduction and clogged milk ducts even more. After getting mastitis, I talked to my midwife, and she recommended going through insurance to get a free breast pump that was better quality. It seemed like I was making enough milk; but expressing it was the problem.
I hesitantly agreed. I knew what a pain going through insurance was (even though we had a really good plan.) But, I was desperate. I couldn't build up a freezer stash if I was only pumping 1 or 2 oz extra a day! So I called my insurance, and they told me to call every single listed medical supply pharmacy in my area to see if they carried breast pumps.
It was a pain in the butt. I spent hours on the phone (which wasn't easy with a fussy newborn, mind you). I finally found a pharmacy that carried the Medela Pump in Style. So I ordered it and drove an hour away to pick it up.
The next day, I used my Medela Pump In Style for the first time, and collected 4 oz. of milk! Over two times as much as I had ever collected before! I kicked myself for not buying the high-quality breast pump sooner and wished there was an easier way to get a breast pump free through insurance. PSSST! PSSST There now is!
The problem was that I didn't know about Aeroflow BreastPumps. This was seven years ago, and I didn't know any better. Now, you can easily get a free breast pump through insurance by filling out an online form! They do all the work for you!
The Smarter Way to Get a Free Breast Pump Through Insurance:
When I got pregnant with Brooke, I ordered a second breast pump (you are eligible for one new breast pump per pregnancy) through Aeroflow Breastpumps and was absolutely blown away.
No spending hours on the phone calling each medical supply carrying pharmacy in my area! No spending hours in the car picking it up with a fussy baby. No going back and forth with insurance on what they would and wouldn't cover. You guys, it was easy! Here is exactly how you do it:
How to Qualify for a Free BreastPump Through Insurance:
Complete Aeroflow's qualification form: CLICK HERE to go straight to the qualification form page

The information you will need to complete the form: Have this info handy to complete the form quickly

Insurance type and member ID
Your information (birth date, name, address)

An Aeroflow Breastpump Specialist will contact you via phone or email to discuss your breast pump options and get more information like your doctor's name and phone number.

Aeroflow contacts your insurance to verify coverage and reimbursement. YES to not spending hours on the phone with insurance!

Next, Aeroflow contacts your health provider and submits paperwork to your insurance company! You don't' have to worry about doing this!

Once you are approved for a free breast pump, your Breastpump Specialist will contact you to discuss which breast pump models you have access to, and which one would best fit your needs.

Congrats! You're receiving a brand new breast pump!
What kind of breast pump can I get for free?
It depends on the models your insurance company covers; but, Aeroflow Breastpumps carries all the top lines of breast pump manufacturers including Medela, Spectra, Ameda, Spectra, and Lansinoh and more to ensure that you have access to the best breast pump to meet your needs. This includes the exact model I have, Medela Pump In Style Advanced Starter Set with Medela Breastmilk Cooler Set.
Breastfeeding Accessories that Make Pumping Easier
After breastfeeding and pumping for a cumulative total of almost five years, I know the tricks to pumping breastmilk! Here are my favorite accessories that make the experience so much easier!
If you've ever had to pump outside your house, whether it's at work, in an airport (Las Vegas airport terminal, I'm looking at you) or a restroom (so many times), it's not fun feeling "exposed' and trying to express milk. With my nursing cover, I feel confident nothing is going to slip out.
Tips to Save Money on Breast Feeding and Pumping Supplies
Obviously, getting your breast pump covered by insurance is the best way to save money on breastfeeding supplies. Under the Affordable Care Act, health insurance plans are required to cover breastfeeding support and supplies.
But, you can also save money by purchasing breastfeeding accessories using your HSA or FSA. Aeroflow Breastpumps accepts FSA/ HSA accounts as payment for extra breast pump parts and accessories as long as your card has a Visa or Mastercard option, then you can just enter your HSA/ FSA card like any other credit or debit card at checkout! Because Aeroflow Breastpumps is a durable medical provider, they are well-equipped to get you all your breastfeeding pumps, pump parts, and accessories and are covered by most insurance plans.
Whether you are having your first baby, or your third, you are entitled to a new free breast pump per pregnancy through your insurance provider. Having an up-to-date brand new breast pump ensures that you have the best technology to help you with your breastfeeding journey!