Newborn Must-Haves: Want to be prepared when you bring your newborn home? The good news is that you have most of what your baby needs already–whether you breastfeed or formula feed; if you have food, diapers, and blankets then you are pretty well set! That being said, there are a few things that make having a newborn a whole lot easier–and these items should all be on your baby registry–take it from me, a mom of four! These are the newborn necessities that every new mom needs!
NEWBORN MUST-HAVES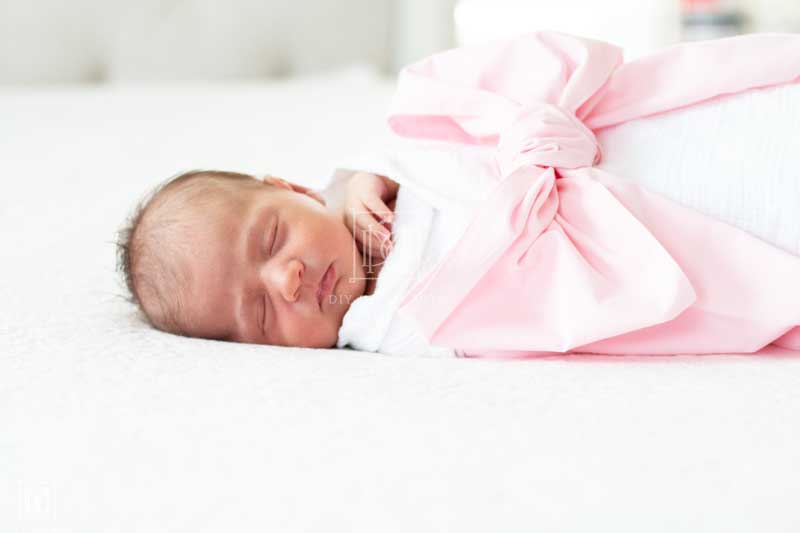 *This post was originally published in Sept. 2018, but has been updated and improved for up to date recommendations!
When I got pregnant with my first, I was blown away by all the things they recommend your register for (see the most popular registry items here)–and to be honest, a bit overwhelmed! I had no idea there were so many products! Truth be told, I realized quickly that I didn't need a lot of what the experts said. I still have an entire box of bottles in my basement that we never even opened four children later…
With that in mind, here are the items you need for a baby that you'll actually use–including updates to what I would register for now, six and a half years later after my first.
*this post contains affiliate links at no additional cost to you disclosure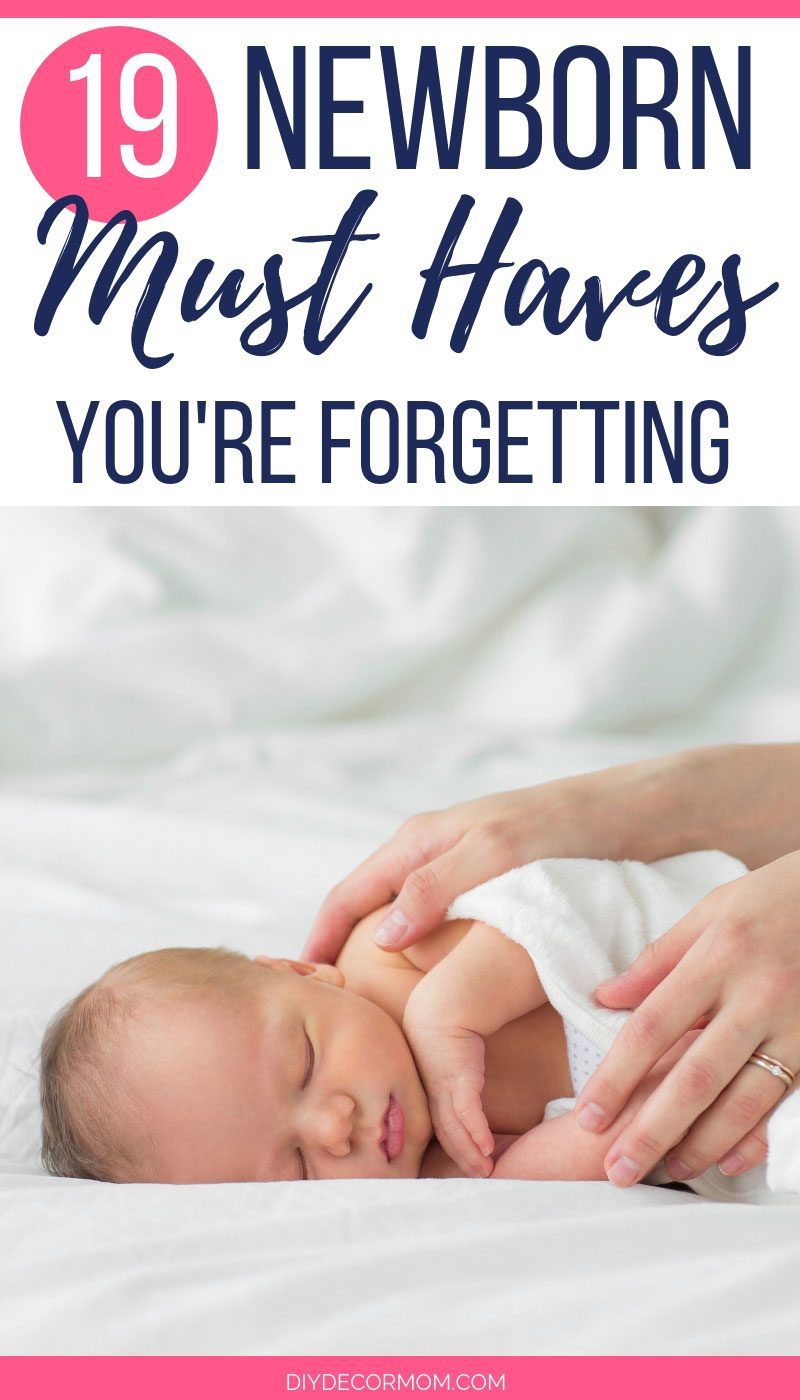 LIST OF THINGS YOU NEED FOR A NEW BABY
Below, you will see a complete list of things you need for a new baby–whether you are a first-time mom, a second-time mom, or a third-time mom (or more), these newborn necessities are essential for surviving the newborn (and sleep deprivation) period!
NEWBORN NECESSITIES:
1. DIAPERS
Do yourself a favor and stock up on lots of diapers before your baby arrives–they are the number one newborn must have!
Newborns go through 10-16 diapers a day during the first several weeks, so you will want at least a week's worth of diapers to start off with. We always have preferred Pampers Swaddlers or Pampers Pure for the newborn phase and then graduated to Pampers Cruisers when the babies were about six months old (and started moving!)
PRO MOM TIP: Buy Size 1 Diapers so you get more use out of them! My babies were all 7-8 pounds at birth, so we used NB diapers for the first week or two, and then switched to Size 1 diapers. You can always fold down a Size 1 Diaper and buying in bulk with save you money.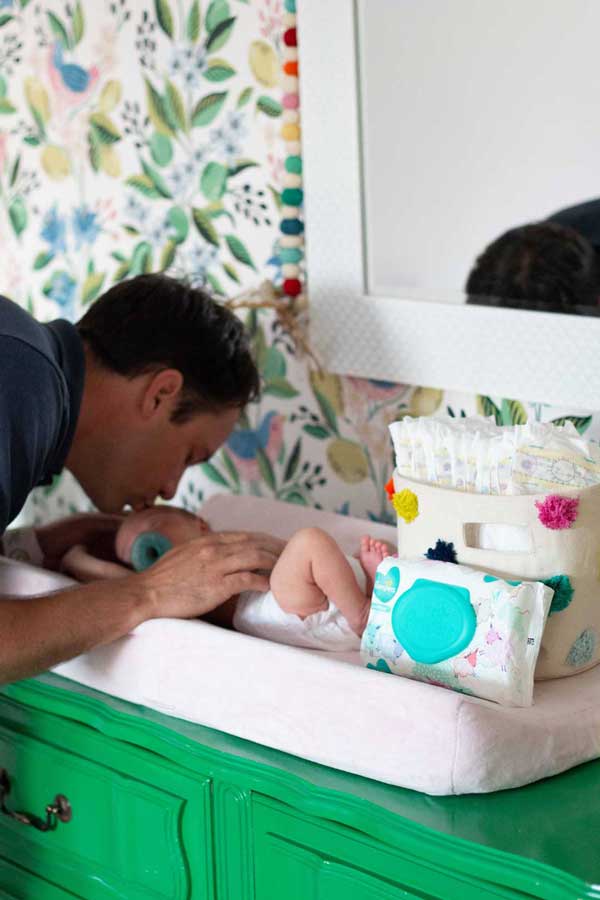 See more girl nursery ideas here!
I save 20% on all my diapers by buying them HERE. 20% adds up and over the years, I've saved hundreds of dollars on diapers by using this one hack–plus, I never run out! I bundle it with our dog food, toilet paper, and paper towels and save so much money! (Plus there are coupons that you don't even need to remember–they are automatically applied if you click it!)
2. WIPES
Add these wipes to your list too (they are thick enough AND eco-friendly)! You won't believe how many wipes you go through! I order these in bulk and save 20% too! If you order the refill wipes you can save even more. Once a week, I reload all the resealable wipes containers in our house (this wipes container works the best), and I never am stuck without wipes with a poopy diaper! By using refill wipes, I save money (and I get a more convenient wipe because a million don't come out at the same time from the wipe dispenser container.

3. SWADDLING BLANKETS
Newborns love being swaddled! All three of my kids spent the majority of their day as newborns swaddled thanks to this amazing book! While the more expensive swaddling sets are better for older babies (who will wrestle out of a regular swaddle,) your newborn is likely, not strong enough to get out of a lightweight swaddling blanket. I always used these for the first several months and then graduated to a swaddling set later on. They are especially useful for a summer baby!
PRO MOM TIP: You can use these as burp cloths, nursing covers, car seat covers, changing mats you name it!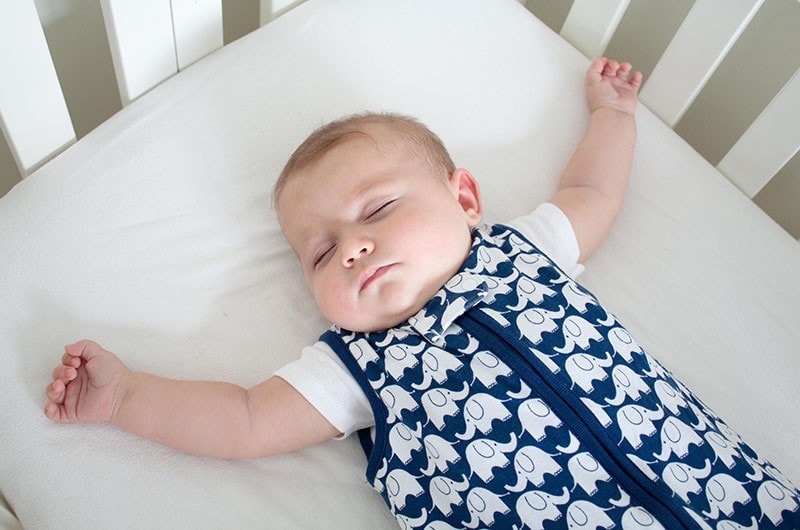 4. PACIFIERS
Do yourself a favor and buy several different pacifier options before your baby arrives. I was of the mind "my baby won't need a pacifier" until I had my first and I was desperate for her to learn to self-soothe so I could give my boobs a break! Each baby will be different and might prefer a different style.
5. DIAPER RASH CREAM
It must be how often newborns poop and pee; but, every one of my babies had bad diaper rash during their newborn period–and I was changing their little diapers on average 16 times a day! This is my favorite diaper rash cream because it is gentle on their bums but has the highest percentage of zinc oxide which is what provides the waterproof barrier. According to doctors, that is what matters–the higher the percentage of zinc oxide, the better the barrier between the skin and the diaper.
PRO MOM TIP: Purchase one small tube of diaper rash cream for each changing station (including one for your diaper bag) you won't have to run up and down stairs looking for the diaper cream.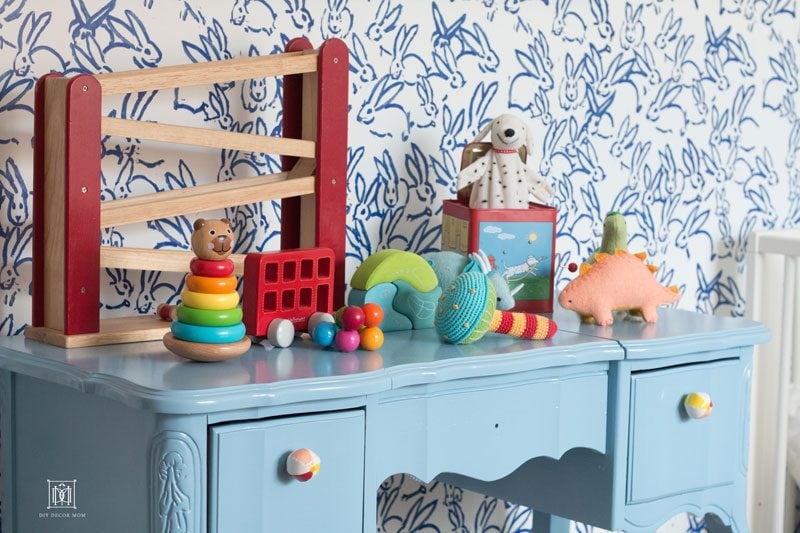 6. BURP CLOTHS
Babies spit up a lot whether or not you "have a spitter." Truth be told, I never needed half of the burp cloths the experts said I would need. Buy a couple of these, add another to your cart if you "have a spitter" and feel free to use your swaddling blankets as burp cloths in a pinch! Spit up comes right out and is really innocuous so it was never a problem for me just to grab the blanket I had on hand.
Read: Do you really need a SNOO?
MUST HAVE BABY ITEMS FOR FIRST TIME MOMS
7. BREAST PUMP
Now this is one thing you SHOULDN'T register for. But you should grab one of these for on the go nursing. My friend said she used it every time she nursed for the boob the baby wasn't on (it's non-electronic and easy to hold) and she hardly had to use her hospital pump she got so much milk!
8. BABY BATH TUB
If you live in an apartment, save yourself some space and sanity by grabbing this foldable baby bathtub or be a serious minimalist by grabbing this one (and save some moolah!) . In our first apartment, we didn't have a tub so we used the foldable bathtub so we could bathe our baby. When we moved to our current house, we bought the second one because it helped me bathe two babies at once and keep the newborn's head out of the water.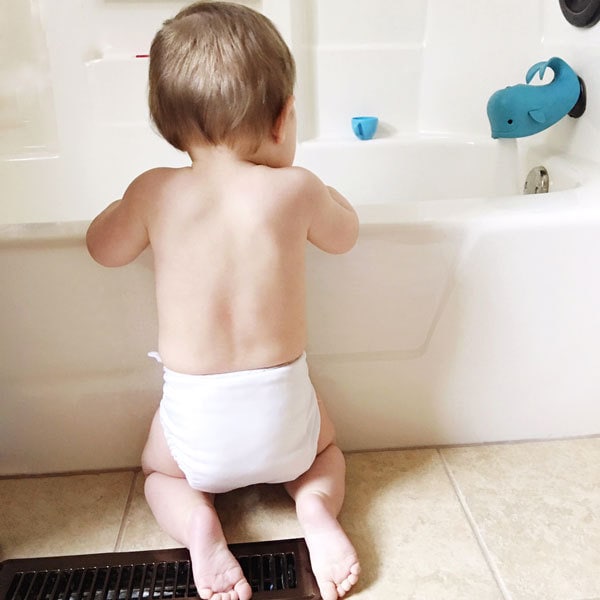 It makes giving baths to multiple kids at one time a breeze and it keeps your baby properly positioned in the water! Want to save some money? This one is a fraction of the price
This one is a fraction of the price
–no wonder it's a BEST SELLER. It doesn't change positions as our's does but it costs almost 75% less!
9. CRIB & MATTRESS
We have tried three different non-toxic eco-friendly mattresses for our babies. This is one thing you should definitely register for because they are expensive! (–>>>START YOUR BABY REGISTRY HERE) Our first crib mattress is a Naturepedic. It is really nice but spendy! Our second favorite is this one–the most budget-friendly out of the bunch but the least comfortable! It is the comfiest out of all three–I even did a whole post on why I love it!
READ MORE: THE BEST BREATHABLE CRIB MATTRESS FOR BABIES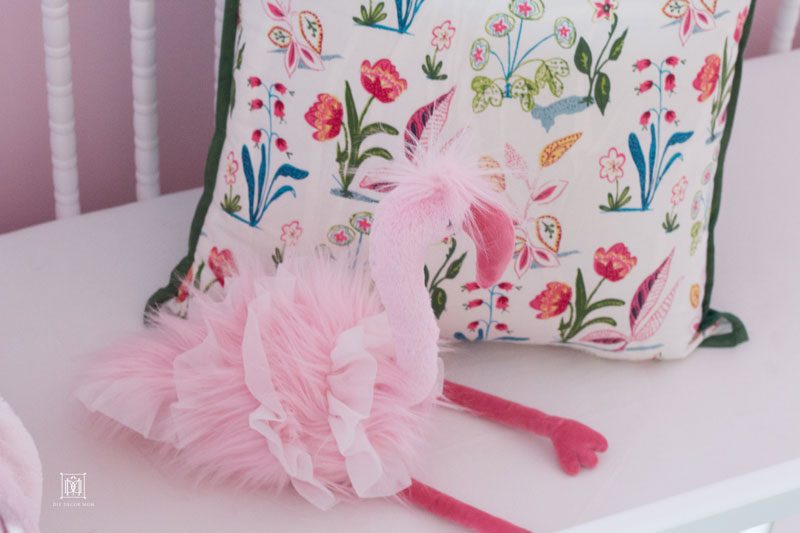 10. BABY SWING
We've tried several baby swings including the infamous Rock n' Play (which has since been recalled). After three kids in it, our favorite pick is still going strong. Instead, we now use the SNOO, although, we do use our baby swing when she is not sleeping.

11. CARSEAT
You literally cannot leave the hospital without an infant car seat! Buy a dedicated infant car seat that is light, has stellar ratings, and is compatible with your stroller. We love this infant car seat but lots of my friends swear by this one (and it's way cheaper!) Let's just say it's a safe newborn must-have that every registry needs! Since it is so expensive, I recommend registering for it and often times family members will chip in to buy it for you. You can plan on buying a convertible car seat around 9 months to 1 year depending on the height and weight limits of your infant car seat.
Whatever you do, don't forget to bring your infant car seat to the hospital. It's best to have it installed ahead of time (something I go over in 21 Things To Do Before You Give Birth.)

12. STROLLERS
See my top recommendations on what to look for in a stroller here (and things you can't forget to put on your registry!) We have two main strollers–one we keep in our car and it carries up to three kids, and one we keep in our garage (our favorite double running stroller). These are two things I highly recommend putting on your baby registry. My aunts all pitched in to buy us our convertible stroller, which we still use six years later. We bought the second seat when my son was born, and then the ride-along board when my third child was born.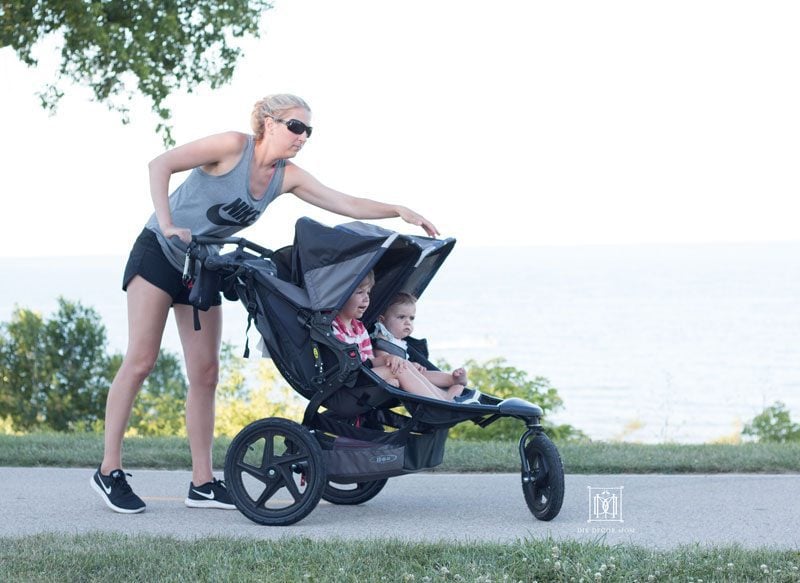 13. LOTS AND LOTS OF ONESIES
You need lots of onesies.
PRO MOM TIP: Skip the super cute outfits that your baby will never wear.
The first several weeks are bliss for some, and hell for others. It is way harder than you think it will be and, honestly, you just need to call it a win if your baby is in clean clothes! Skip the expensive and cumbersome outfits and rely on 6-12 onesies and 4-6 pairs of pants for baby. The easier the baby is to change the better!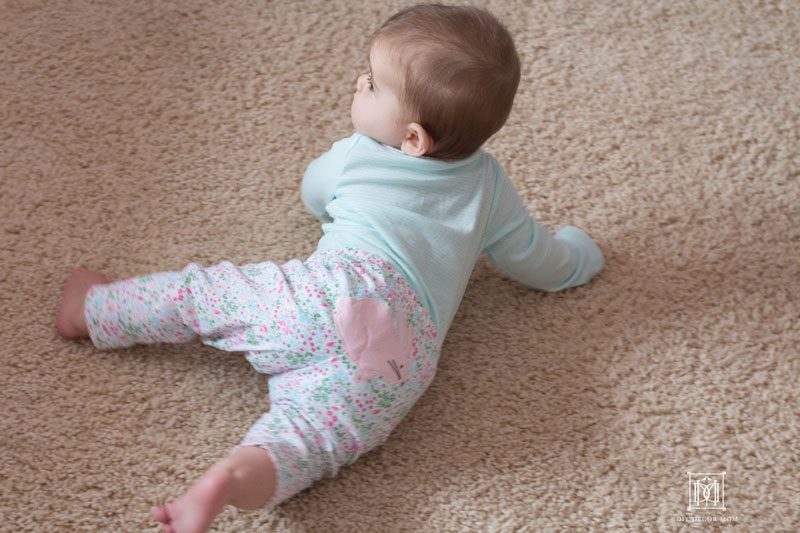 14. SET OF EXTRA CRIB SHEETS
You need at least two sets of crib sheets (skip the bumper–they aren't safe!) And a waterproof crib pad. Babies are messy, there's no way about it. They spit up, poop, and pee a lot. You will be changing their bedding more than you anticipate. Crib sheets are a definite newborn must have!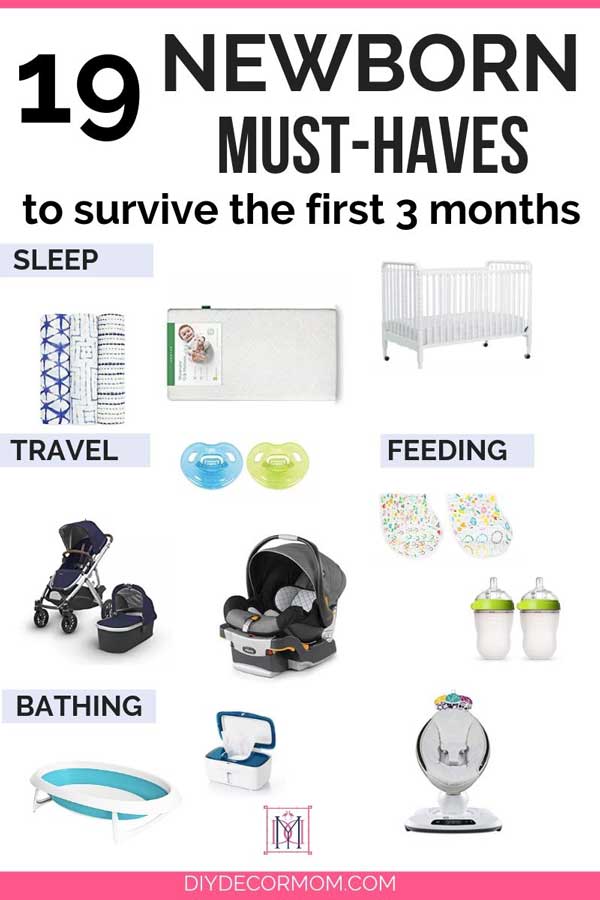 15. TOILETRIES
ORGANIC MOM NEWBORN MUST-HAVES
MOM TIP: A great way to try the Honest products and not spend a fortune is to try their Welcome Baby Box–it's a small assortment of their products and you can see what you like!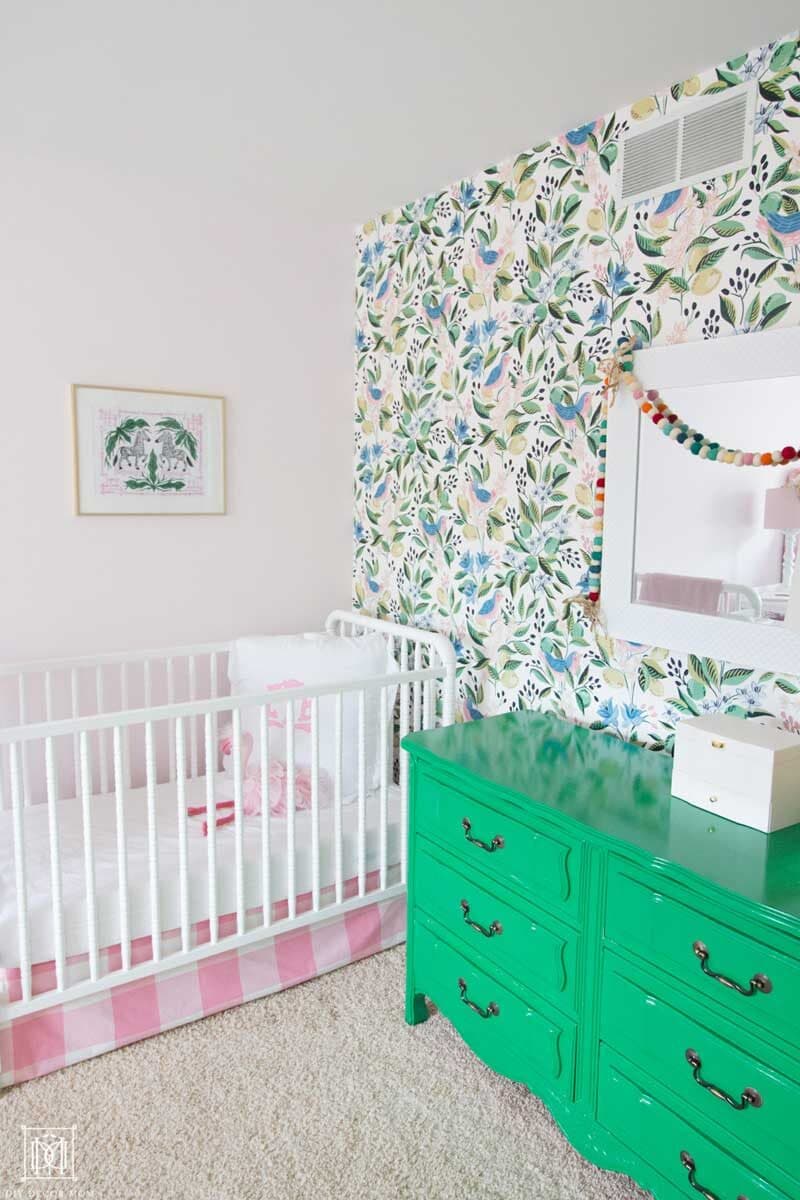 16. BOTTLES
Do NOT do what I did and figure your baby will take the best rated one. You should buy a variety of bottles at first to see which one your babies will take. Babies like different ones for different reasons and even two babies from the same mom might prefer different bottles. Purchase ONE each of several different baby bottles and see which one works best for you and your baby! Buy the newborn or slow-release nipple for your newborn!
Our favorite bottles for breastfed babies:
17. BABY NAIL CLIPPERS
For some reason, all my babies came out of the womb with some seriously long nails! Baby nails are really thin and incredibly tiny! These are my favorite nail clippers which help me trim their nails (nothing fancy but good quality!)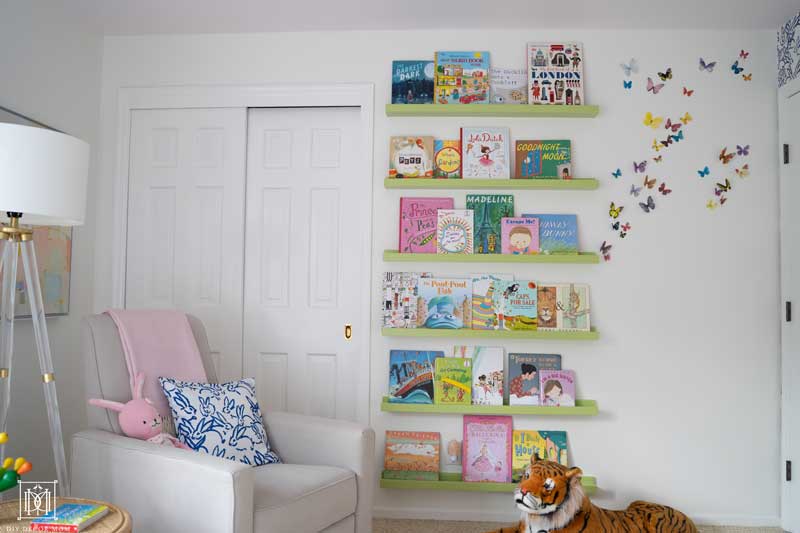 See the rest of this baby girl nursery here!
18. NOISE MACHINE
Babies LOVE white noise. For the fourth trimester (or the first 12 weeks of life after birth) most babies are comforted immensely by white noise. Create a cozy sleeping environment for your baby, and use white noise when they sleep and to calm them down.
19. THE BEST BABY BOOK
This book is hands-down my favorite book for the newborn period. Read it and make your husband read it before the baby is born! It will help you take care of your baby and learn different soothing techniques (plus the science behind them!)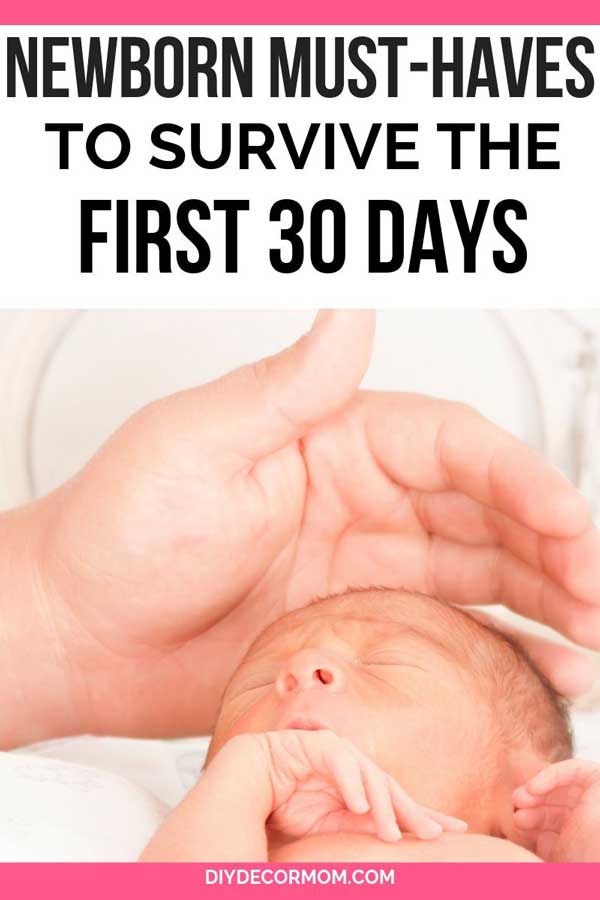 NEWBORN BABY CHECKLIST PRINTABLE
Worried you are going to forget something? I know, pregnancy brain is real! Don't believe me, read this book–it goes all into the female brain and the effects of hormones on it. Anyhow, we all love a checklist, right? Well I made one just for you! Click the box below and you can print out your own new baby checklist printable! It prints out on standard 8.5×11 paper and is perfect for the new mom, the second-time mom, or heck, fourth-time mom like me! And don't worry–it won't have the word "proof" on it–I have to do that for people stealing my content.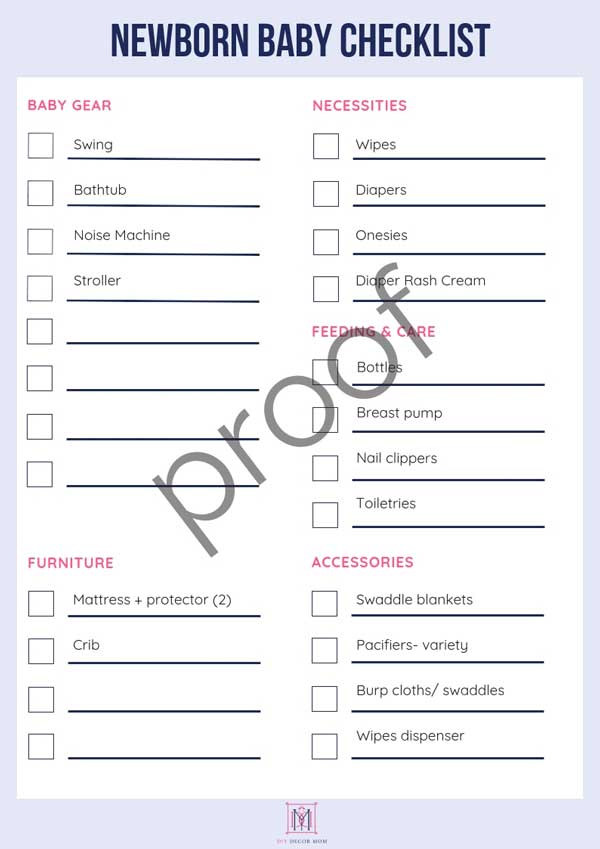 Now, I do have to say that this checklist is not my complete baby registry (you can see the specific products I recommend for baby registries here). I even wrote an entire post dedicated to the best baby registry must-have items best baby registry must-have items. So you can go item-by-item and see why I recommended it. Instead, the checklist above is for newborns (so there aren't any convertible car seats covered or high chairs). This is everything you need to get by the first 90 days (aka survive the newborn period.)
THE BEST PRESENT FOR MOM? Being a mom is full of mindless tasks. I am sorry, but it's true. You're washing dishes, changing diapers, washing bottles, folding laundry, and putting away toys. I use this to fulfill me intellectually. I love to unwind by turning it on and finishing my chores for the day. It helps me power through the laundry, organize bedrooms, and wash the floors because I feel like I am treating myself to something indulgent! Seriously, try it for free 30 days and then cancel it if you don't like it! It's the only way I get anything done these days!
WAYS TO SAVE MONEY ON NEWBORN MUST HAVES
Babies can be expensive. There's no way about it. They need a lot of stuff. Good news is that with each kid, you need less stuff (aside from diapers and wipes! LOL)
However, by being smart about the prices of diapers, using Amazon Mom Subscribe & Save (—>>>sign up here for your free trial,) and adding all the big things to our baby registry we were able to save a lot of money on baby items. The items we didn't get on our registry, we purchased with the 15% off completion discount which is a huge savings when you want an expensive stroller!

What should I buy before baby?
Ok, out of this list you absolutely need to have a safe place for baby to sleep, something for baby to wear, some blankets (they'll send you home with several from the hospital as well), and diapers. You can breastfeed and skip the bottles if you wish! Oh, and an infant car seat–that is an absolute necessity! (All this is reflected in my newborn baby printable checklist)
What items do you need for a baby?
You need all the items above for a baby; but, there are lots of products on the market that are a) unnecessary or b) just make the newborn phase easier. Here are a few items that make life with a newborn easier (but they are not necessary):
What does a new mother need for her baby?
A new mom needs support, love, and kindness for her baby. If you don't believe me, see this post on ideas for second-time (or first-time moms) it comes with several ideas for gifts for new moms including groceries!