What is Baby Led Weaning: Have you heard about baby led weaning and aren't sure where to start, or even what it even means? In this post, I'll define what baby led weaning is, share how to start baby led weaning, show how we do it in our family, and even give you the scoop on the best baby led weaning gear!
What is Baby Led Weaning?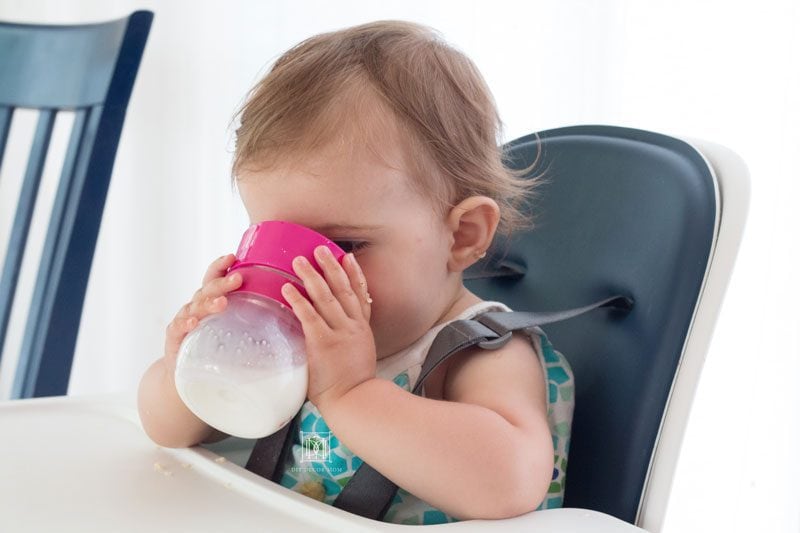 Seven years ago, when I told people we were going to do baby led weaning with Bowe, our firstborn, I got some rather confused looks. People who knew me immediately asked, "But, wait? I thought you wanted to breastfeed for a year? Is everything ok?"
Others were flabbergasted by the thought of skipping purees entirely (like our doctor), and then some like my grandma (a mom of six and the youngest of 10 in her family) just said, "Well what else would you feed them?" If there was something that cemented in my mind how right baby led weaning was to our family, it was her response. Why wouldn't you feed your baby real foods from the start?
Plus, the lazy part of me was all for baby led weaning–no special meals to cook, no expensive purees to buy, and no wiping pureed sweet potatoes off the ceiling of my kitchen.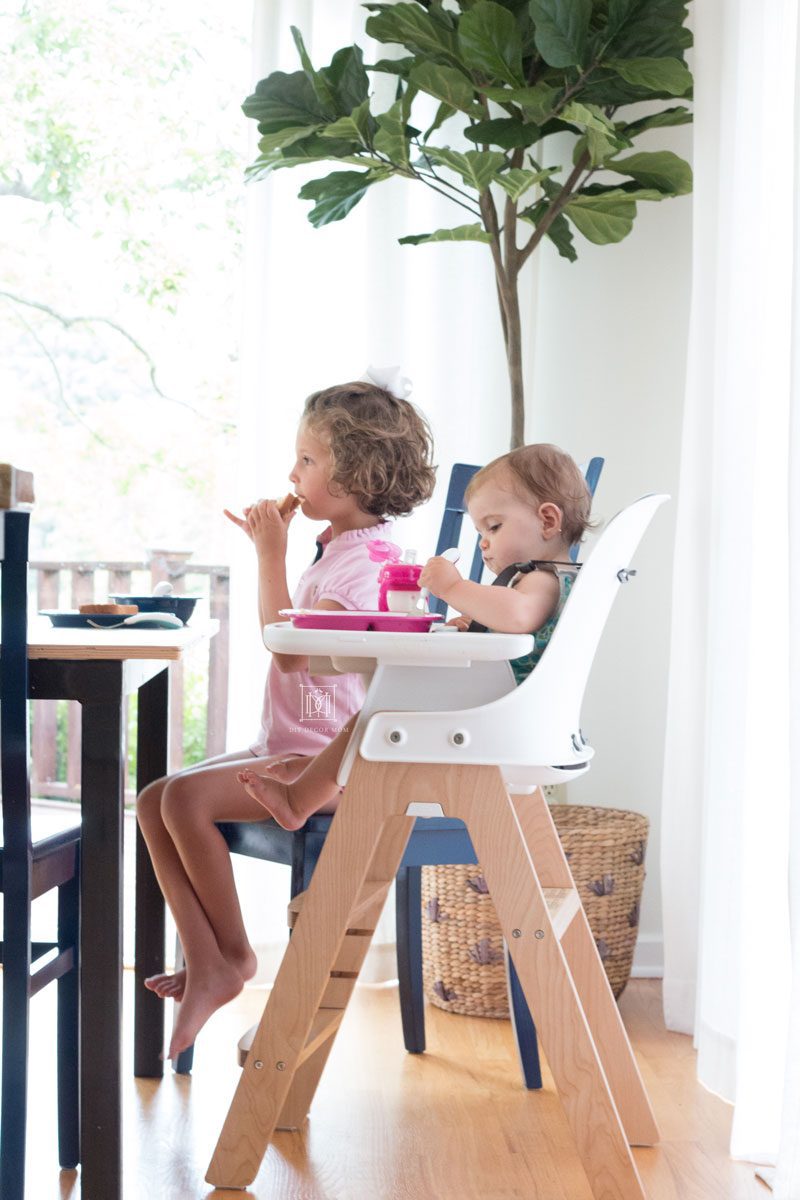 What is meant by baby led weaning?
Simply put, baby led weaning is feeding your baby solid foods from the start. When children are six months old, and strong enough to sit up in a high chair, and have enough coordination to hold food to their mouths, they are likely ready for starting solids. You start with easy to swallow foods that are easy on baby's tummies and go from there.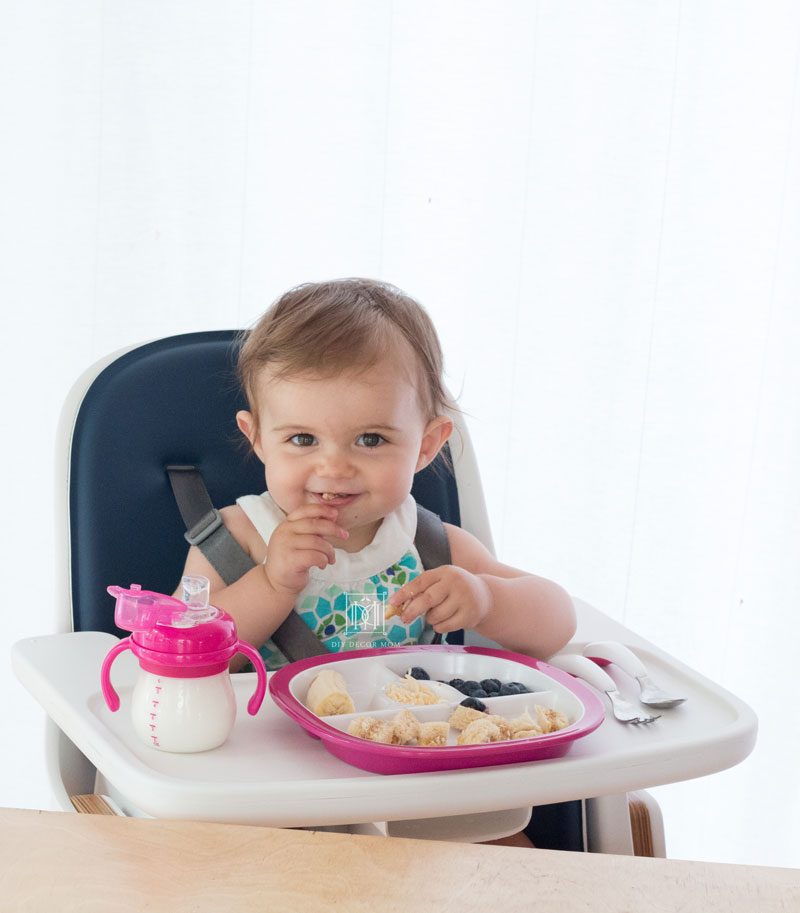 Why is it called baby bed weaning?
It is called baby led weaning because instead of spoon feeding a child and deciding how much and what they should eat, you let a child regulate it themselves. It is a slow weaning process to transition from being exclusively breastfed to eating real foods (and supplementing with breastfeeding until they are weaned).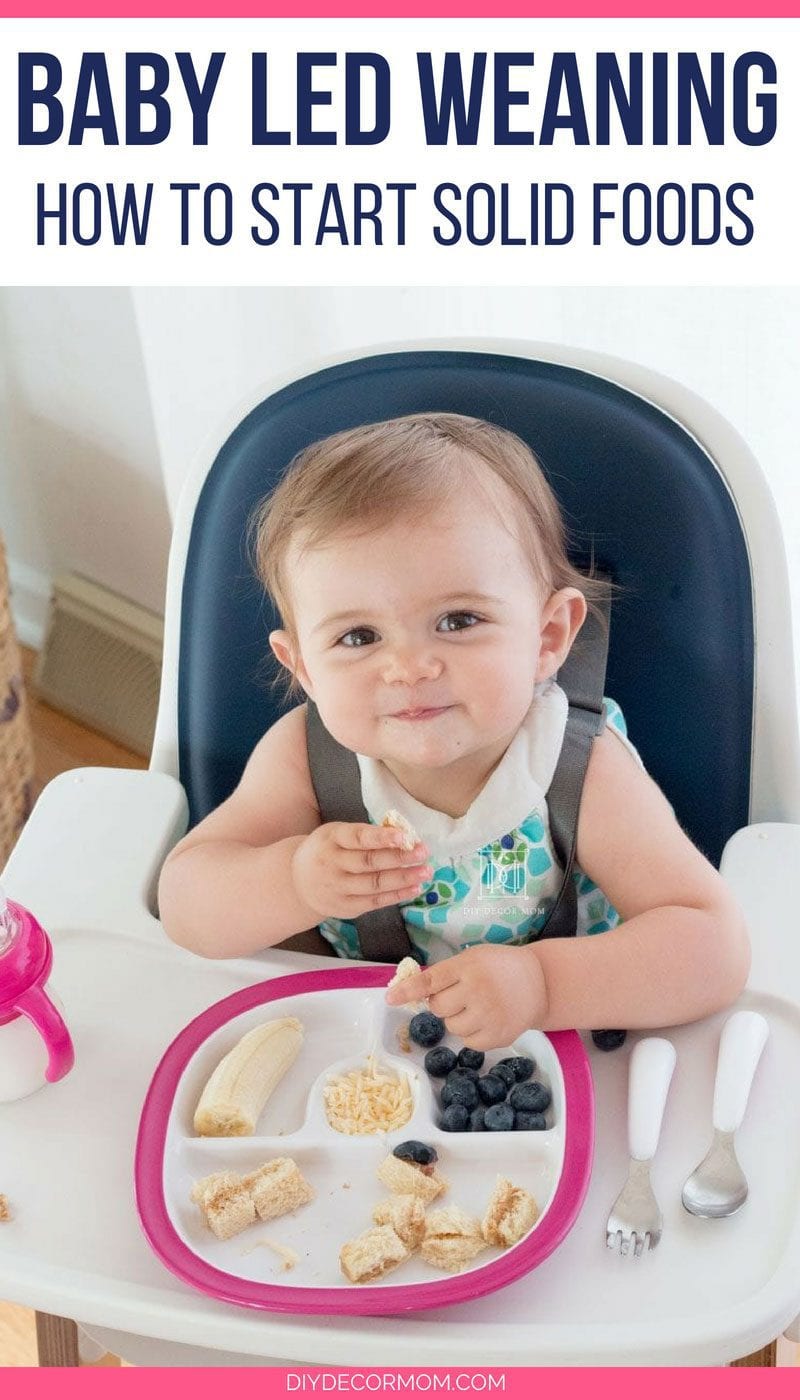 I also term baby led weaning "feeding babies real food from the start." For the most part, my babies eat what we eat on a daily basis, and I don't give them processed food (except when we are traveling and then they get all the crackers they want)!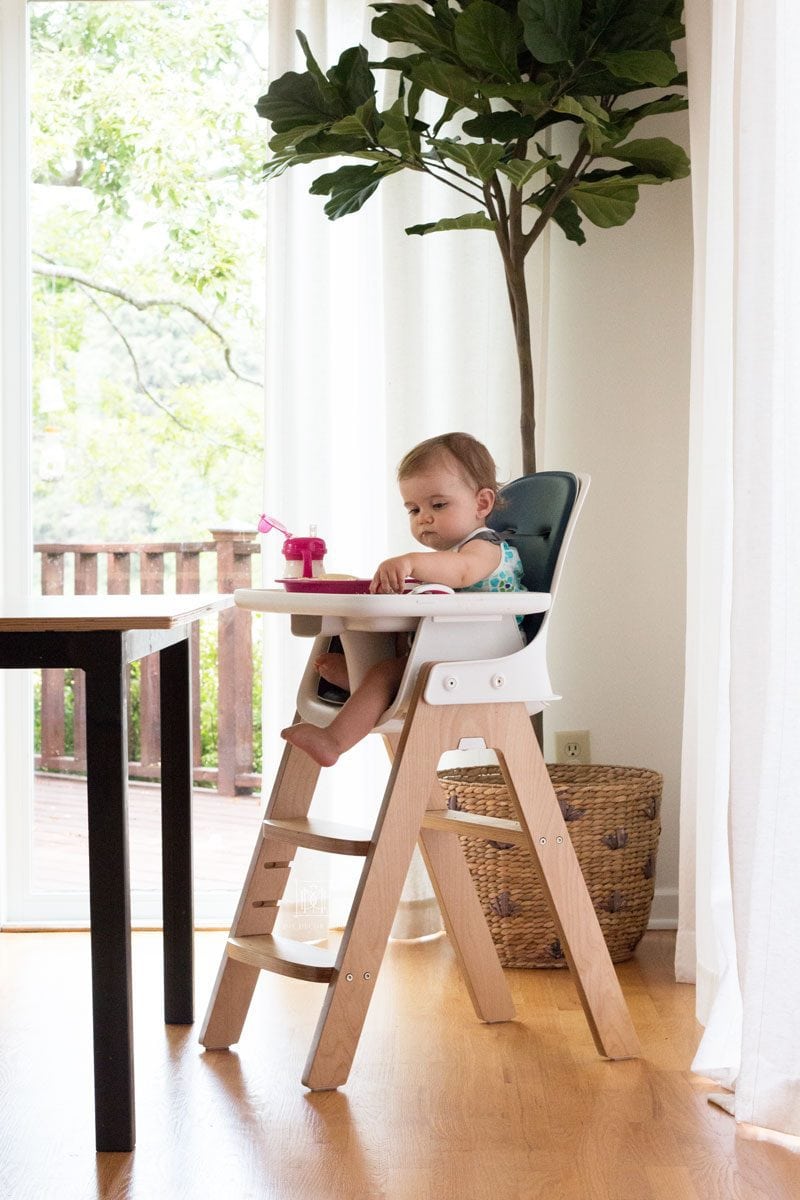 What foods to start baby led weaning?
We started by feeding all four of my babies free-range organic egg yolks (no whites because that is the part that some children are allergic to.) We have zero egg allergies in our family, and we get our eggs from a farmer down the road so I felt confident in feeding them knowing they are fresh. I lightly scramble them so they are cooked through.
After that, we always move onto bananas! They are easy to feed, kids love them, and they are cheap! Plus, there is no prep involved!
Next, we move onto sweet potatoes a favorite (and a staple) in our house! I roast a half-sheet pan of sweet potatoes every two to three nights for our family to eat, so giving the baby a sweet potato spear (a long skinny piece) is easy!
Avocados are also an excellent food for baby led weaning. Early on, I usually dice an avocado and put it on the baby's plate. Otherwise, if they are having trouble with that, I can cut it in large thin slices, so it's easier to grasp.
Egg yolks scrambled
Bananas
Sweet potatoes (roasted)
Avocados
Roasted root vegetables (carrots, potatoes, beets)
Soft fruit (kiwi, mangoes, peaches, pears)
Berries (9 months and up)
Does that mean no purees at all if you are doing baby led weaning?
No, it is completely up to you! With Bowe, my firstborn, we fed her spinach purees that I made myself because her iron was low and I didn't want to supplement with iron tablets. With Jack, we used more squeeze packs when we were traveling but didn't do any homemade purees. And with Brooke, I had to use store-bought prune purees because she was constipated as a little baby (she eventually outgrew it). We still use squeeze packs on-the-go when we travel because it is insurance that the kids will have something they like to eat (sometimes it is hard to find easy to feed baby led weaning food at restaurants that aren't covered in grease).
Also, with all four children, we spoon fed them yogurt from 6-8 months on.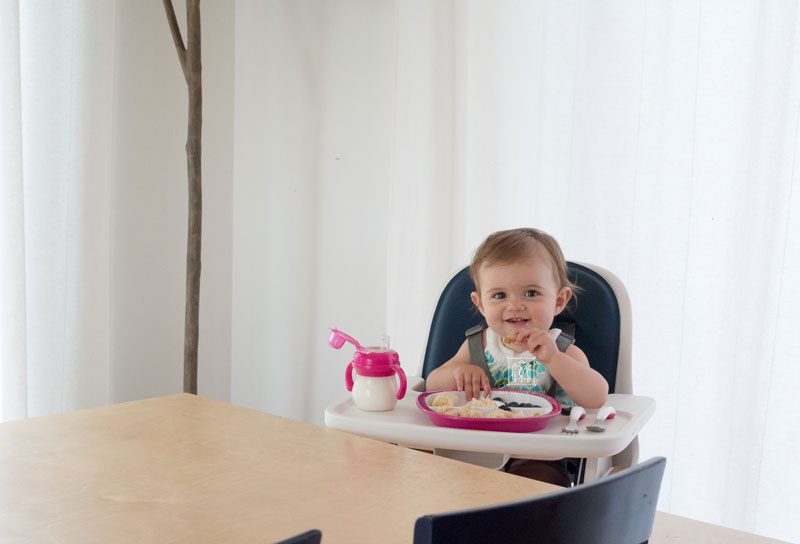 The biggest reason I love baby led weaning is…
Because the babies can be a part of the dinner from the start! While we don't always have a sit-down dinner at the table (we sometimes will just feed the kids at our kitchen island); the babies learn early on that everyone eats the same thing. My firstborn learned from us and now our youngest, Brooke, learns from her older siblings (Bowe-pictured and Jack) how to use cutlery, plates, and eat as a family. The
OXO Tot Sprout High Chair
is a great height for a standard kitchen table, and it also works when it is pulled up to our kitchen island (where we eat breakfast and lunch).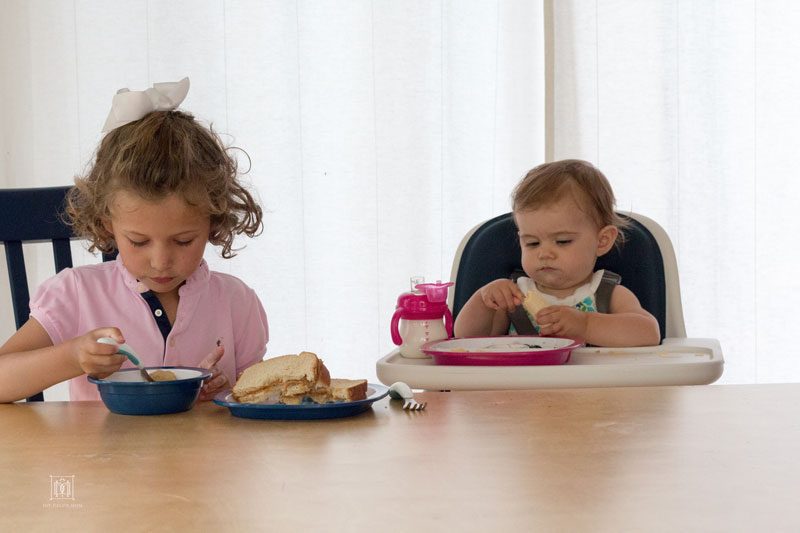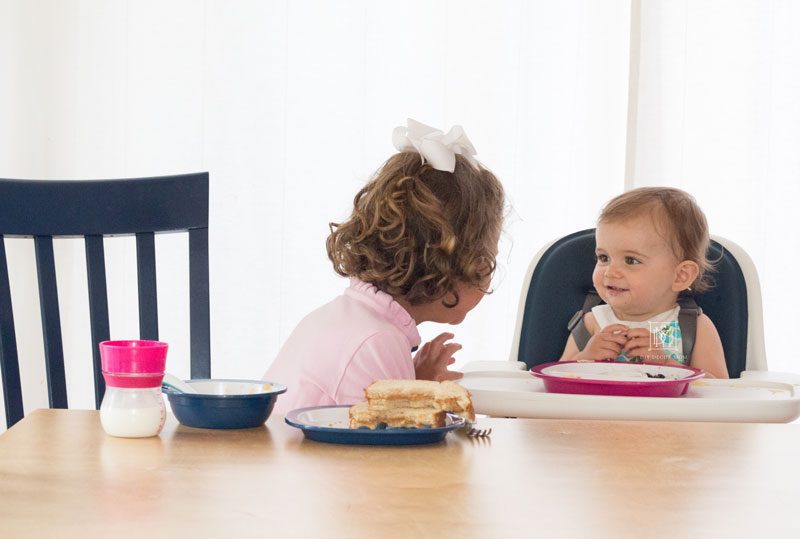 And if everyone eats the same thing then that means less time spent cooking and cleaning!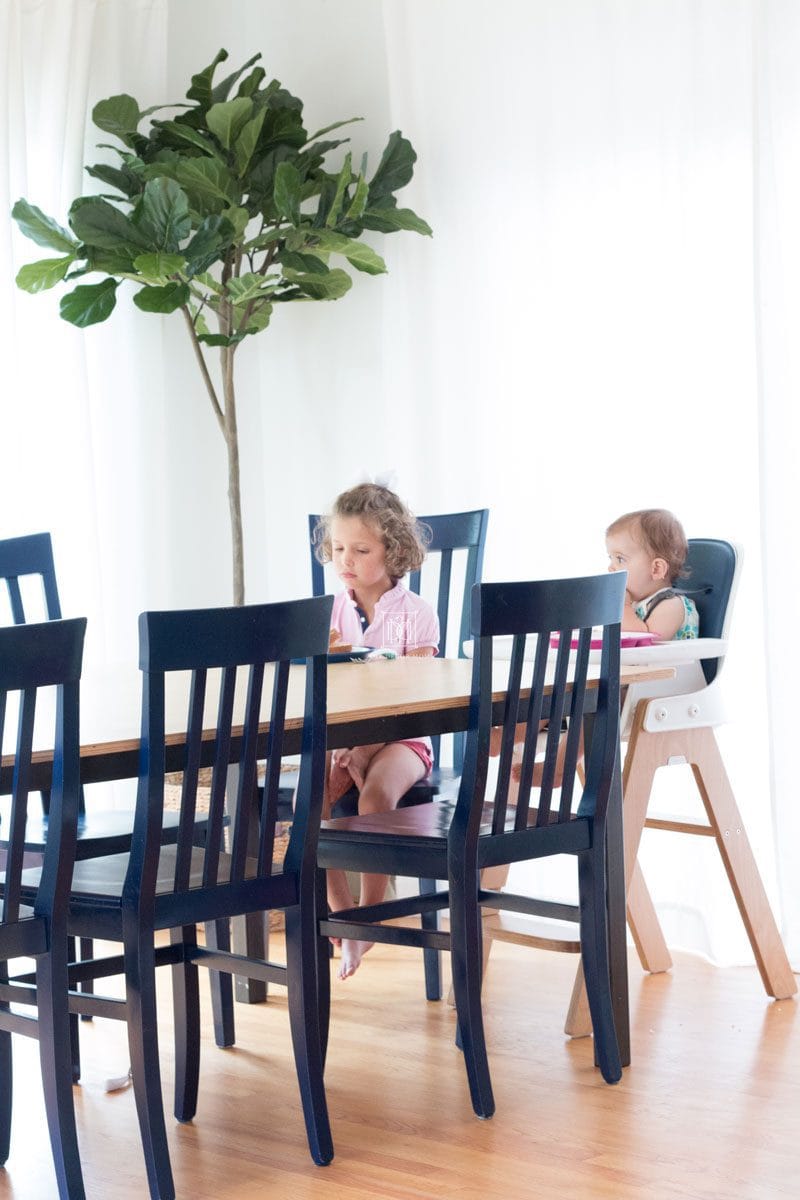 What gear do you need for baby led weaning?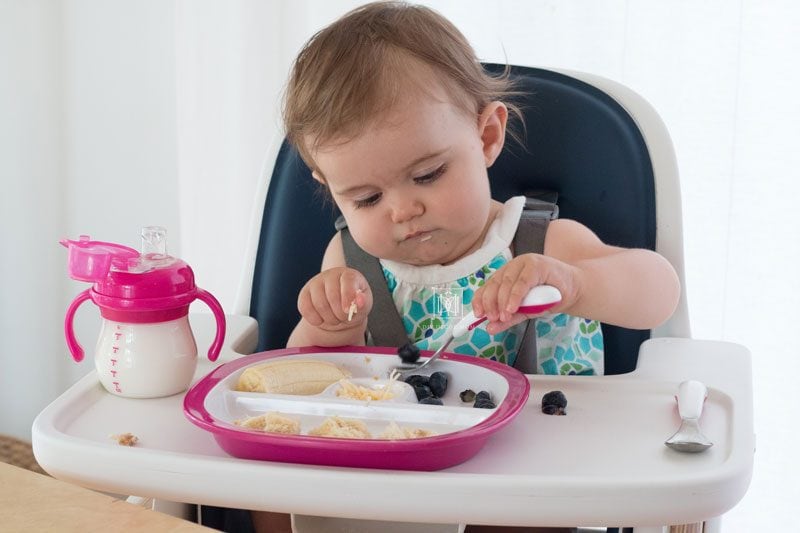 You will buy the starting solids gear once when they are six months old, and then, for the most part, have the same stuff as they grow! We still have all the OXO Tot gear we bought when Bowe was a baby (seven years ago).
The metal prongs on the silverware
are easier for kids to use than plastic and actually pick up meat! (Oh yeah, my babies eat meat!) Bowe didn't even get her first tooth until she was 13 months old and she started eating steak at 9 months of age! That girl loves her meat and would gum anything until it was small enough to swallow!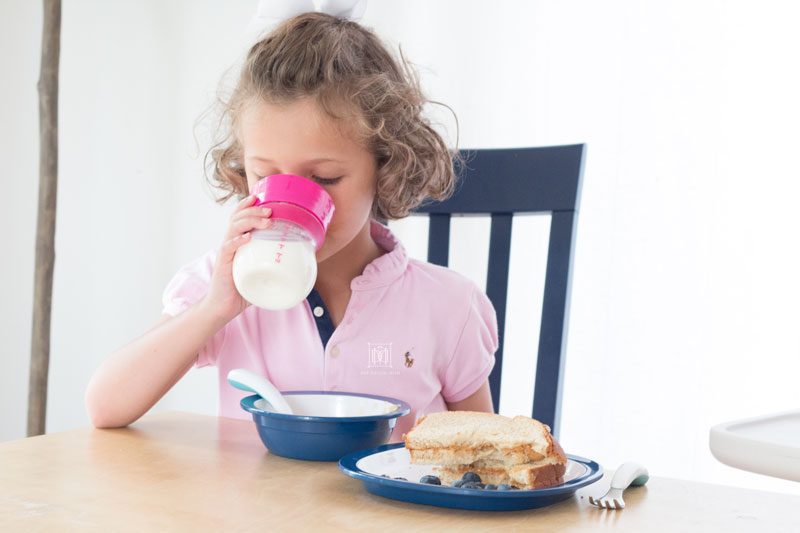 Transitioning from breastfeeding to a sippy cup
Once the kids turn one, we start to introduce a
sippy cup
at all meals with organic whole milk in it. You can start using a sippy cup at meals from 6 months on with water; but, like I said earlier, I am lazy and until they can remember not to throw their sippy cup on the floor, I prefer not to play the game.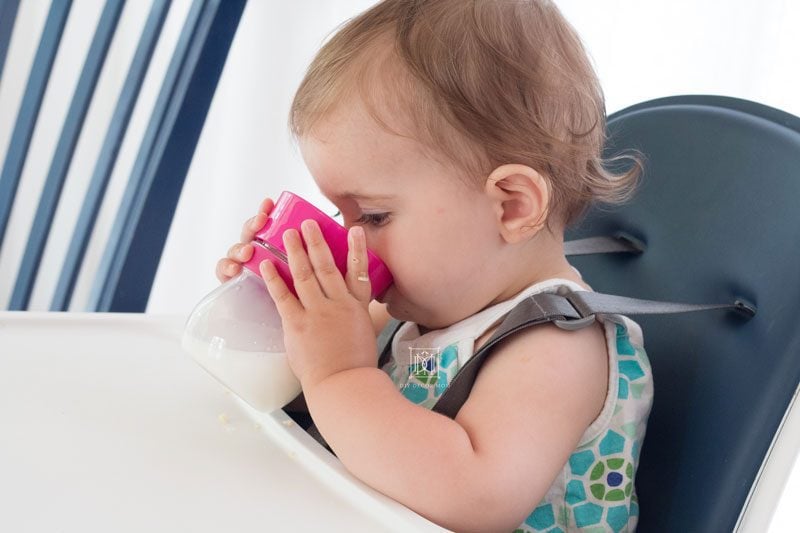 OXO Tot's Transitions Sippy Cup with Removable Handles
is amazing for this! Brooke can actually get milk out of the cup and it doesn't go everywhere! Plus, it adapts for kids as they grow up. We bought an
OXO Tot Transitions Cup Trainer
for Bowe back in the day and have been using it for the past seven years–we now use it with just the top. But it is a great cup for teaching kids how to use a traditional cup without spilling milk everywhere.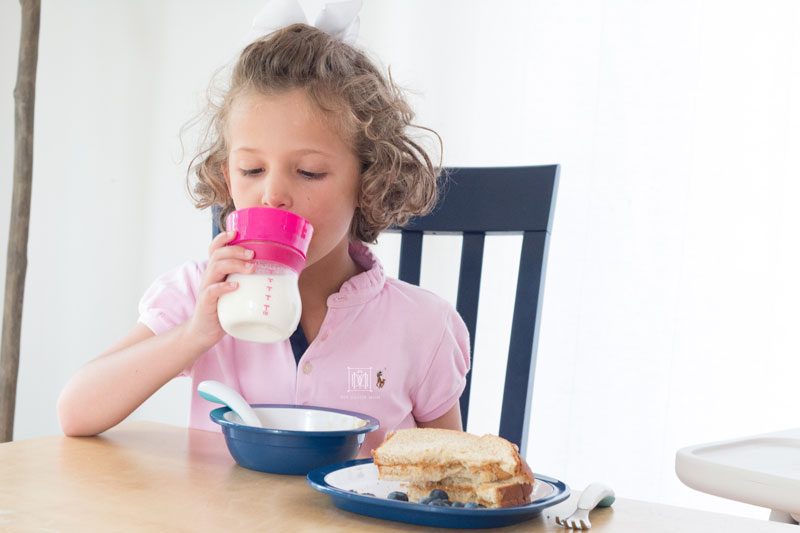 What is the best high chair for baby led weaning?
A
high chair
that is easy to clean and will adapt with age is the best high chair you can buy. Only this year did we get the
OXO Tot Sprout™ Chair
and you guys, I am in love! Why didn't I invest in this earlier with my older kids? It is sturdy, safe, and beautifully made–plus it looks great with our breakfast area room decor! I never wanted a big hunk of plastic in my house, and this chair looks like it fits right in! Modern and functional design for the win!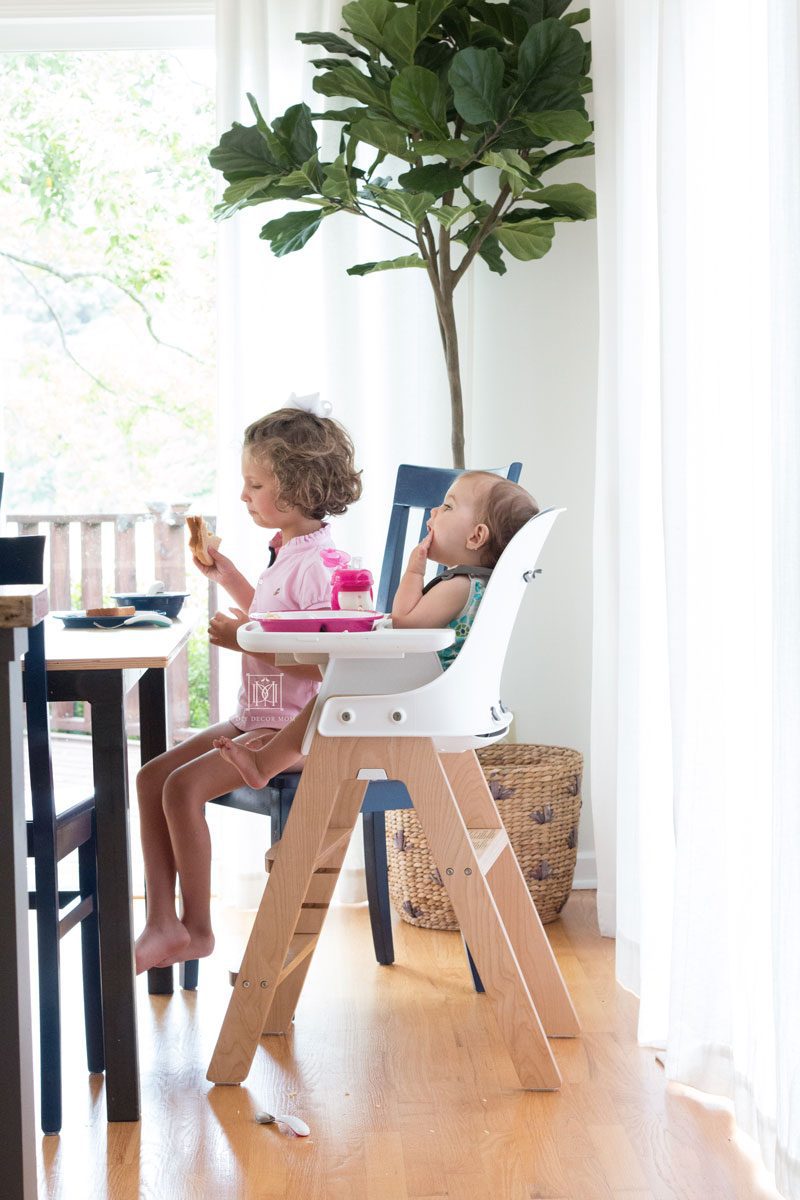 Of course, once we set up the chair for Brooke, the bigger kids instantly wanted one too!
GET THE LOOK: